Augusto De Campos / Poster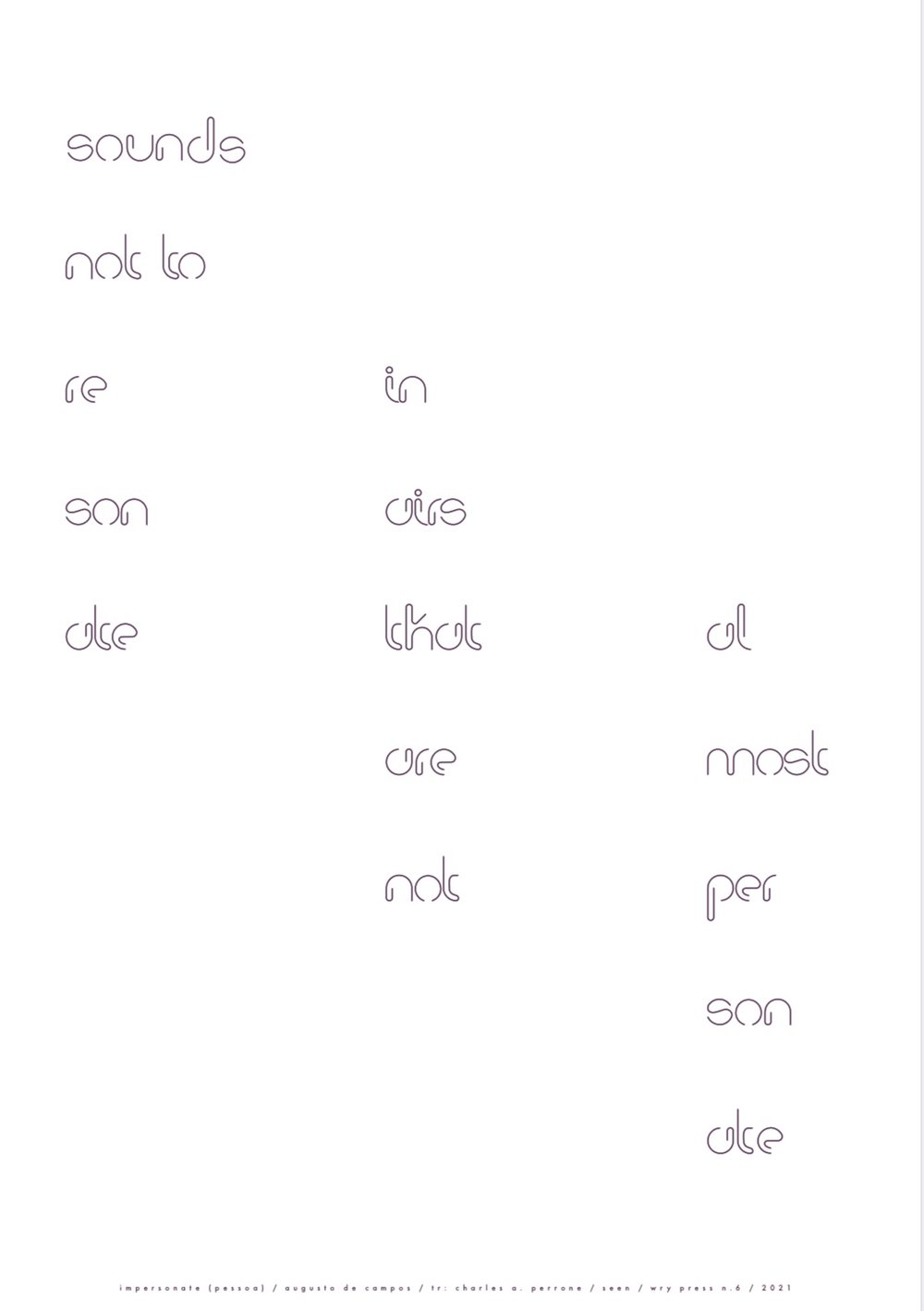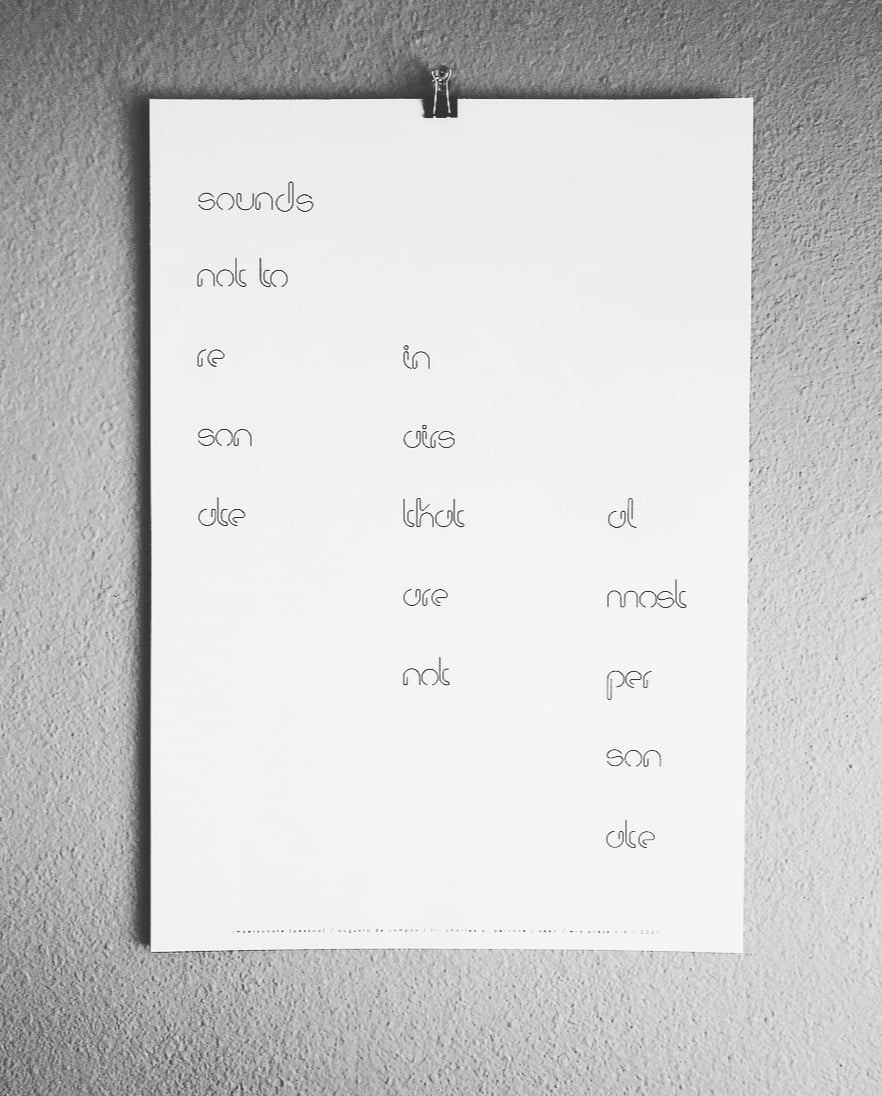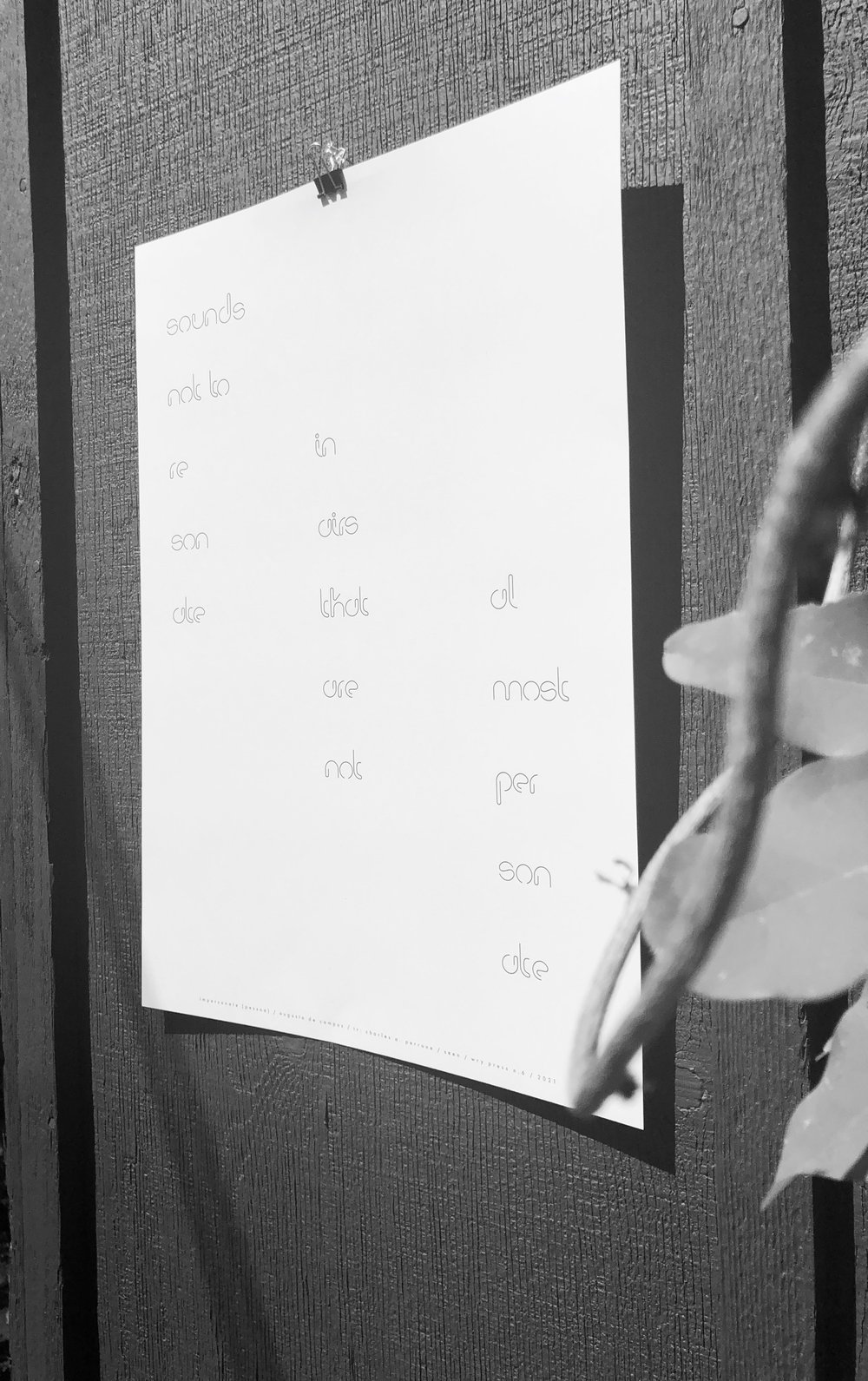 WRY n.6 / Large 14x20 poster of an Augusto de Campos poem translated by Charles A. Perrone. Text in deep purple / white background. 100# matte cover stock. Design & Layout x Seen Studio. Open edition.
Now in his 90th year, Augusto de Campos is one of Brazil's greatest & most important poets. Along with his brother, Haroldo de Campos, & the Noigrandes group, they helped pioneer & popularize concrete poetry both in Brazil & worldwide. Since the 1950s he has worked as a poet, translator, theorist, & visual artist, & has explored the use of technology & new medias to poetic ends.
Charles A. Perrone is Professor Emeritus of Portuguese & Luso-Brazilian Literature and Culture in the Department of Spanish and Portuguese Studies at the University of Florida. His books include "Masters of Contemporary Brazilian Song; MPB 1965 - 1985", and "Seven Faces; Brazilian Poetry Since Modernism", amongst others.