Coleman Edward Dues / Pop - Country Sellout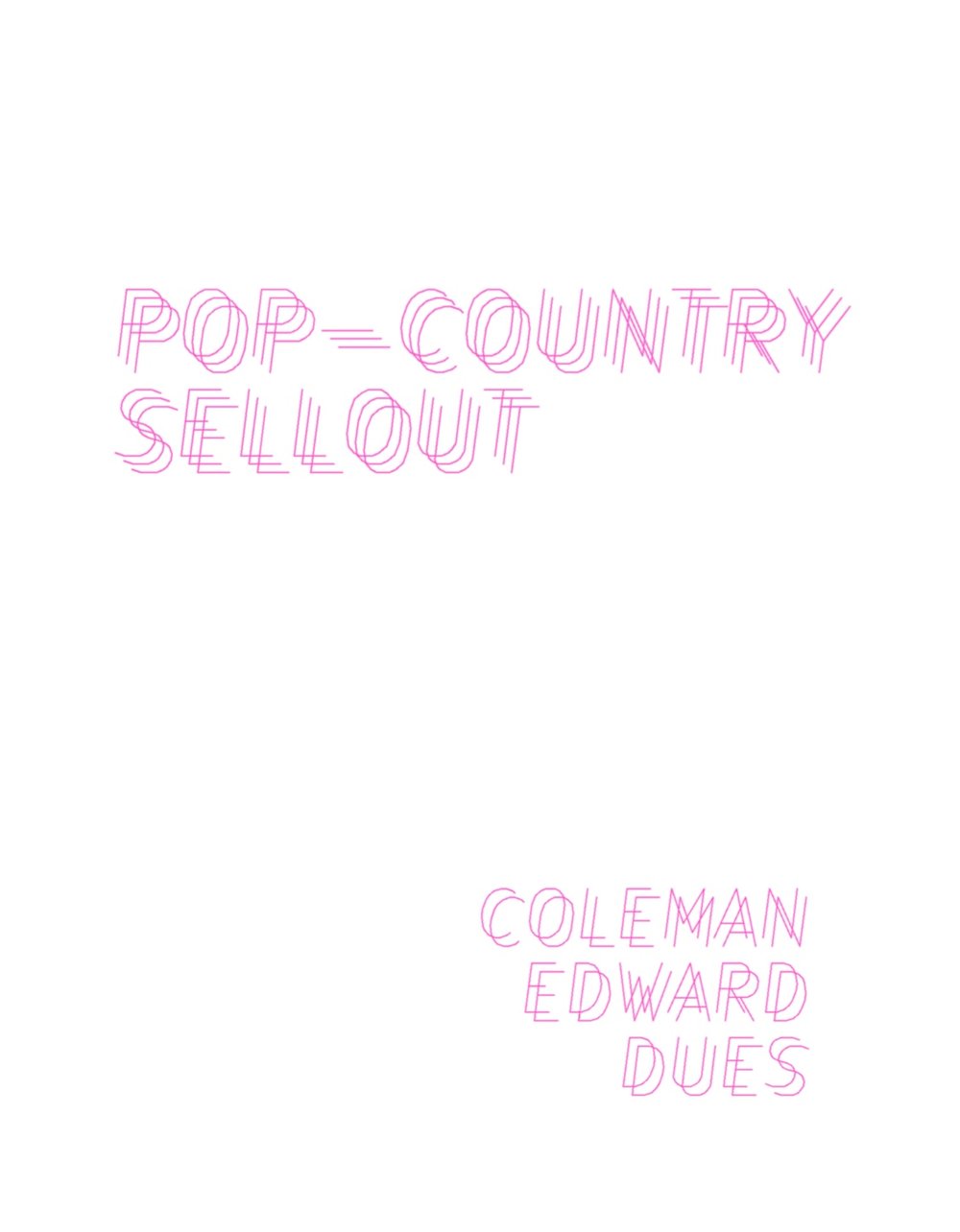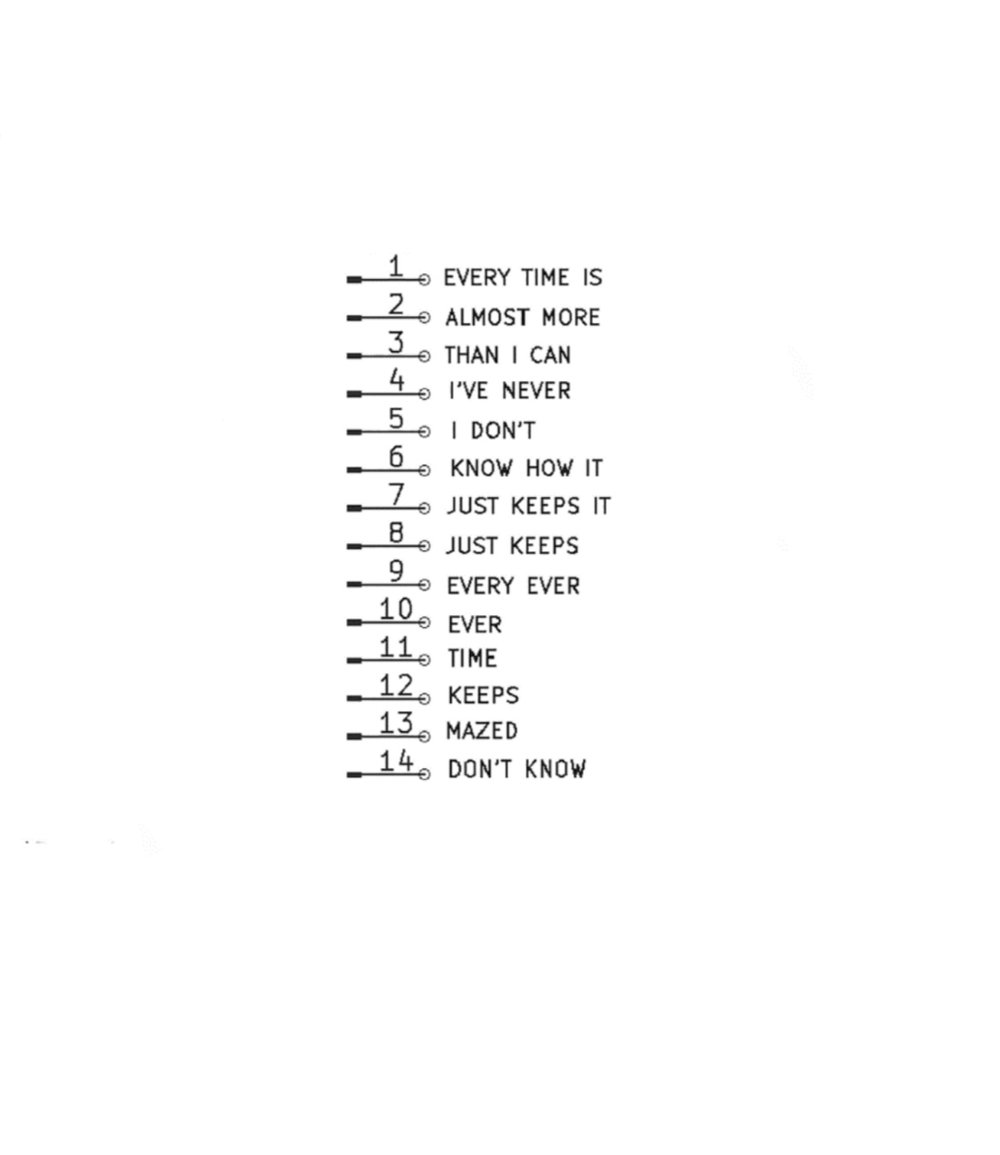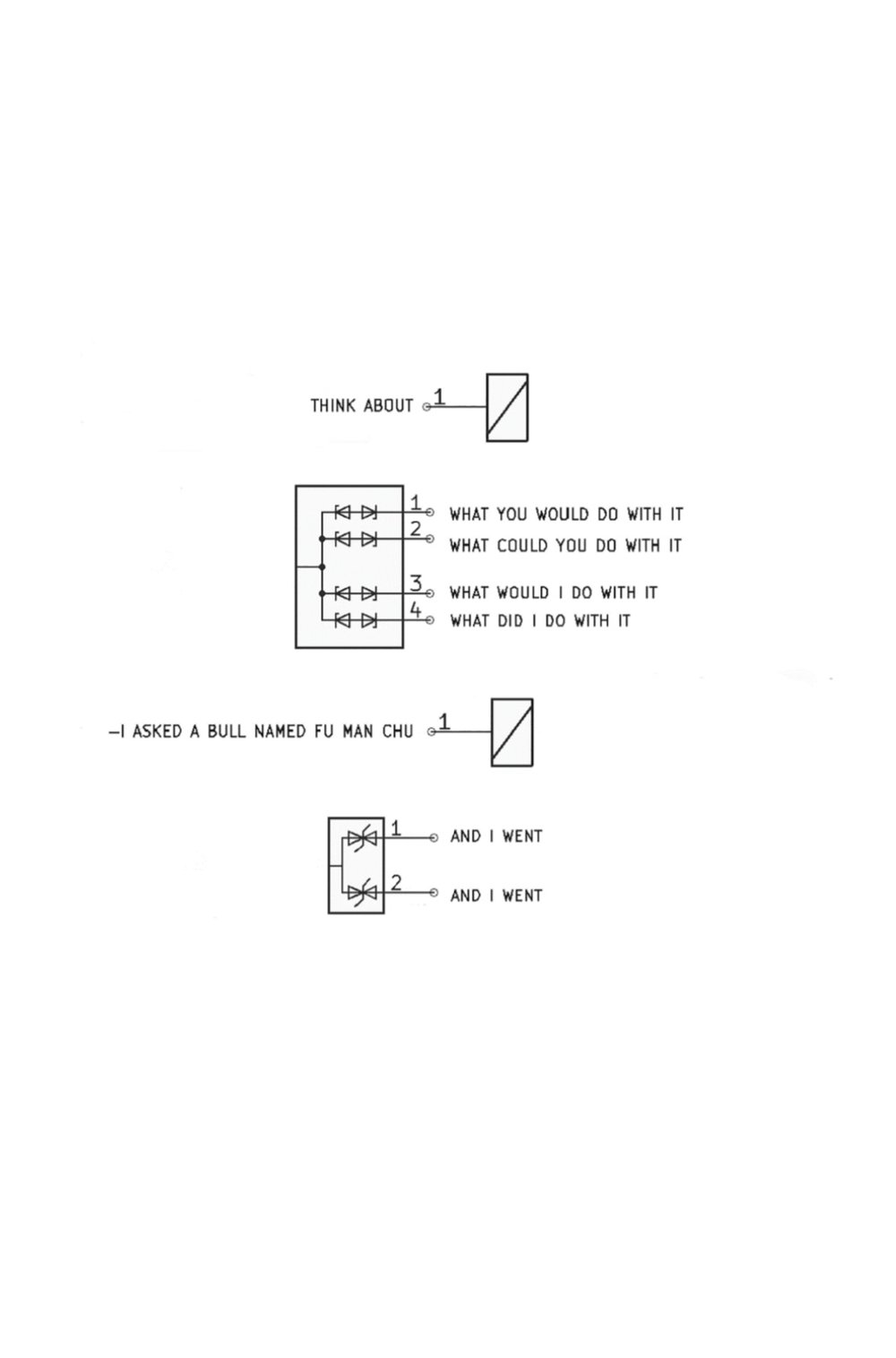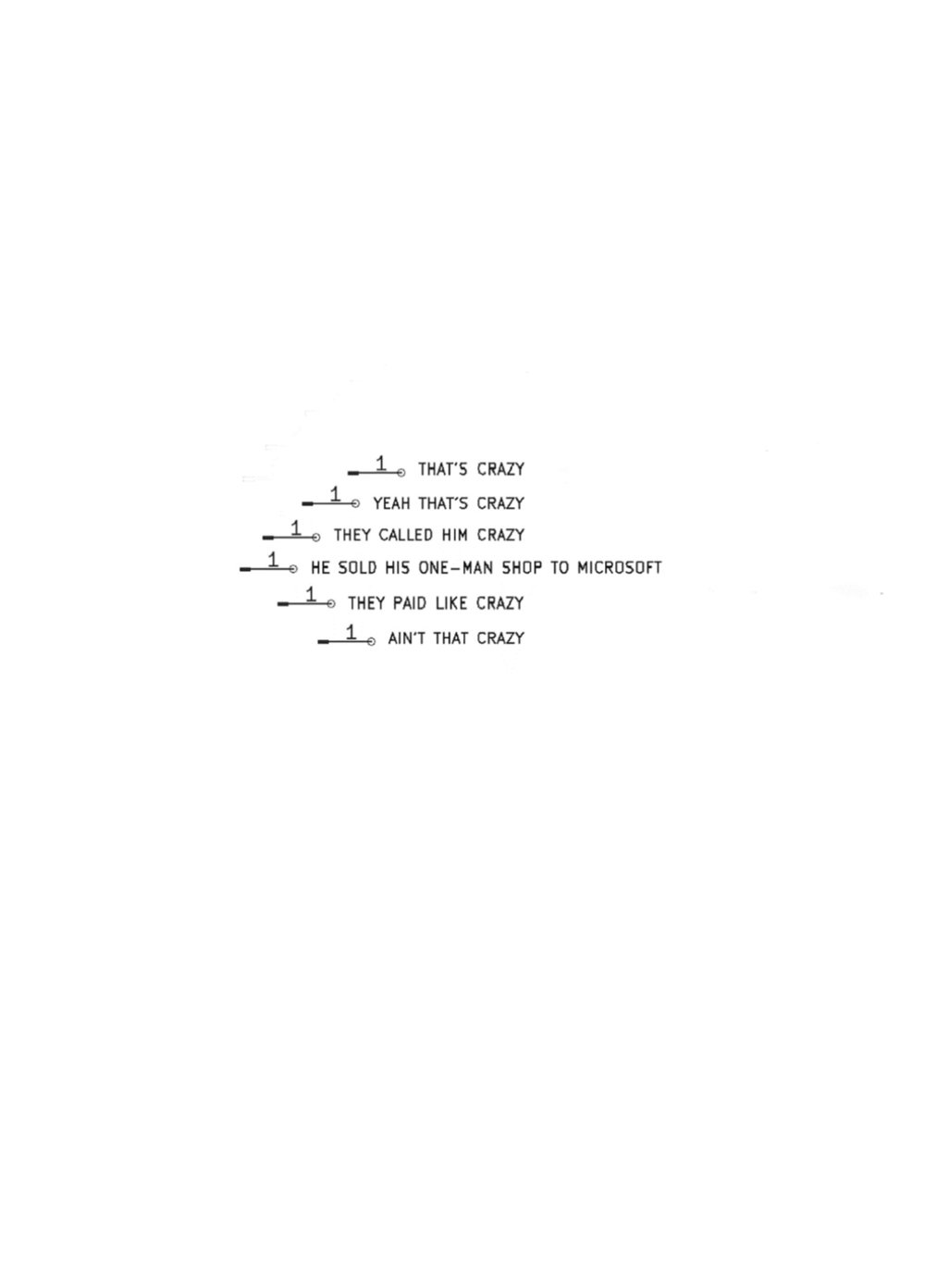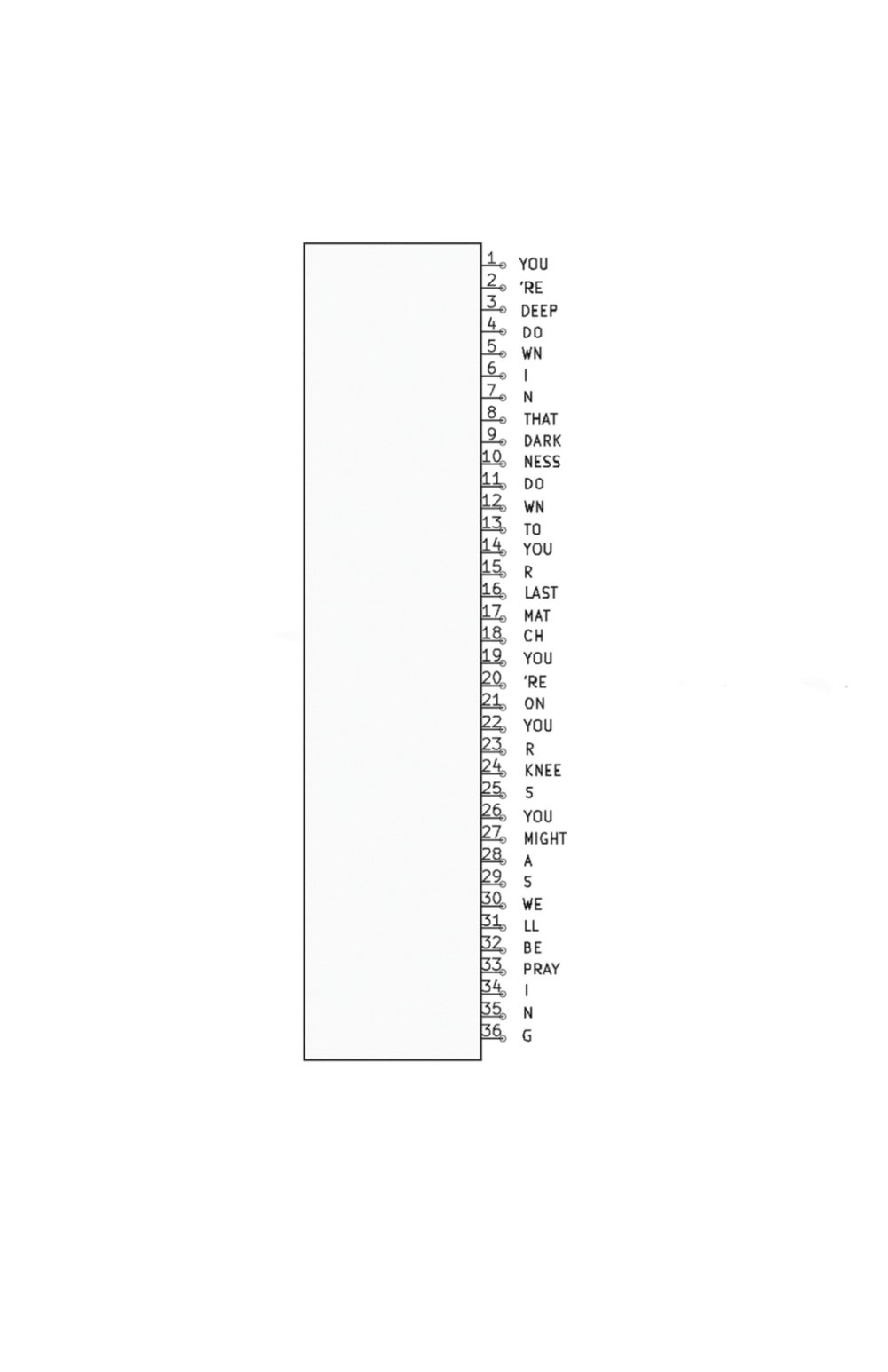 Wry n.12 / Constraint based dismantling of two plus decades worth of hit contemporary country lyrics by Texas born & raised, Coleman Edward Dues. By isolating phrases/words/letters & then grafting them to electrical schematics, these concrete & minimal poetry inspired pieces unpeel & expose varying levels of artifice, even as they somewhat hilariously manage to embody a sense of the author's place & persona.
WHAT FOLLOWS HAS BEEN COLLAGED FROM EVERY BILLBOARD NUMBER ONE COUNTRY SONG OF THE YEAR FROM THE YEAR OF MY BIRTH (1996) TO THE MOST RECENT YEAR AVAILABLE (2019). I INDICATE THE TITLE AND DATE OF THE SOURCE SONG FOR EACH SCHEMA IN THE TOP LEFT-HAND CORNER OF EACH PAGE. I ALLOW MYSELF TO REPEAT, REARRANGE AND OMIT, BUT NEVER TO INCLUDE A WORD WHICH DOES NOT EXIST IN THE ORIGINAL SOURCE LYRICS, SAVE FOR ONE INSTANCE IN WHICH I REMOVE A LETTER FROM A WORD TO FORM A NEW WORD - (C.E.D.)
Coleman Edward Dues is a writer from Texas who lives in Brooklyn. His writing is published or forthcoming in Fence, Black Warrior Review, Always Crashing, and Annulet, among other places. He works at the Academy of American Poets.
Wry n.12 / 28 8.5 x 11" pages / saddle stitch binding / cardstock covers / opaque white inners / Published in an edition of 100 copies