Mac Katter / Your Free!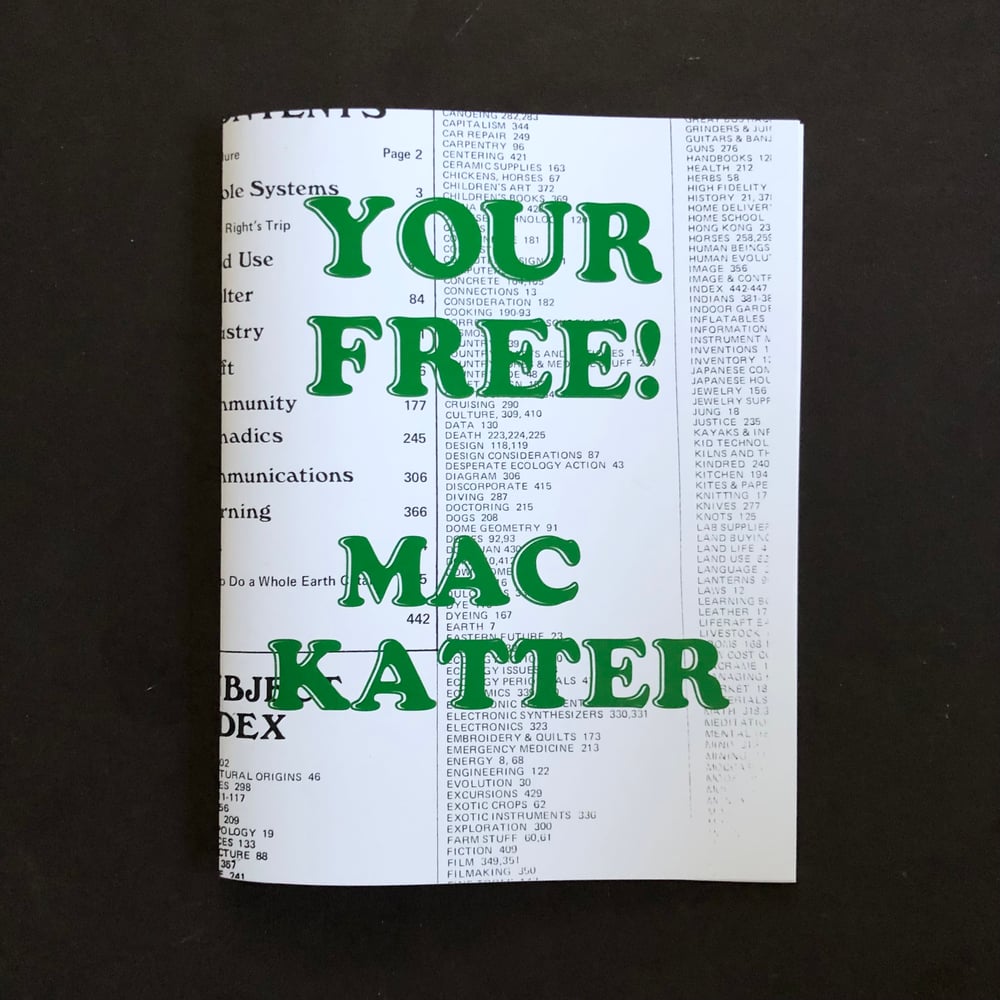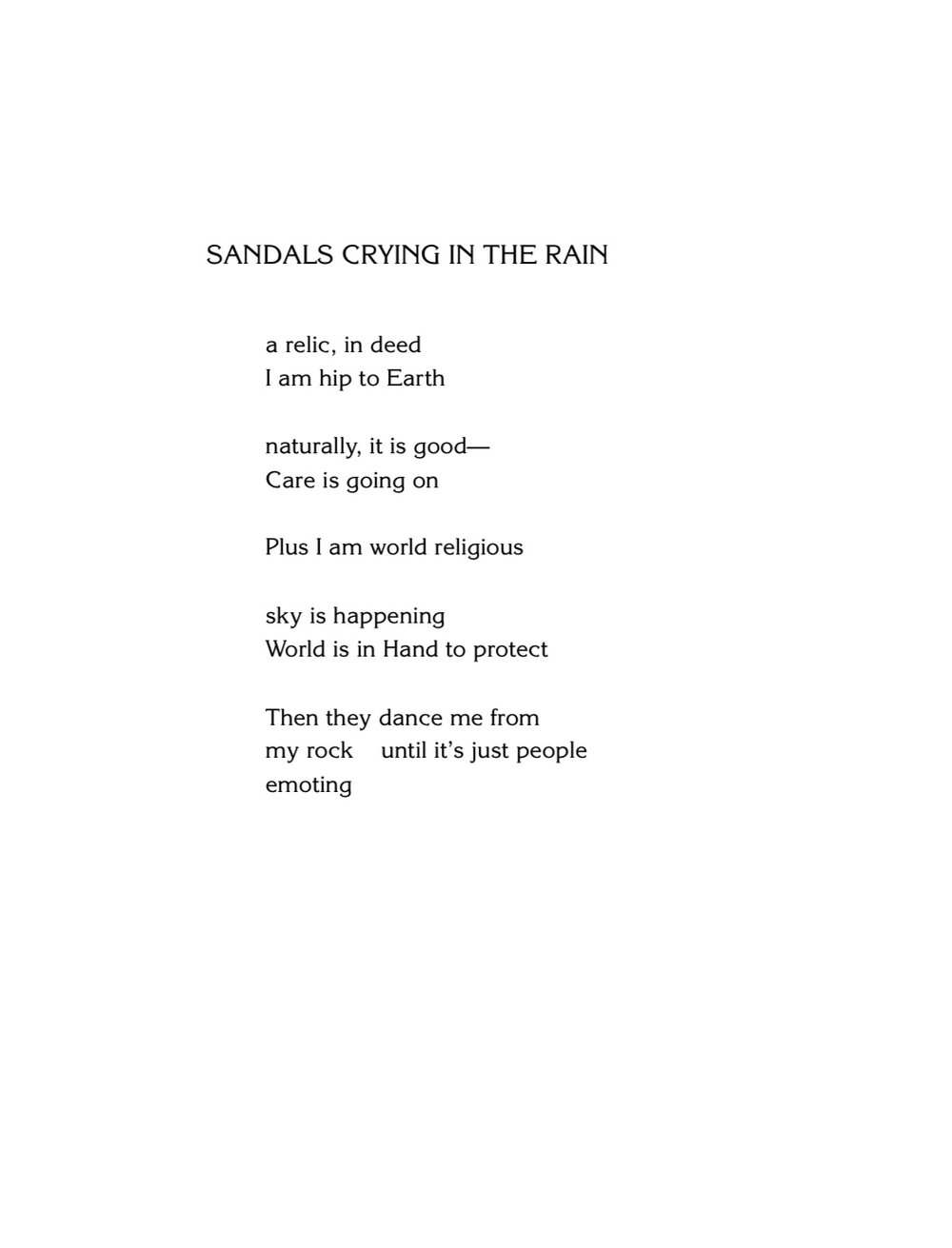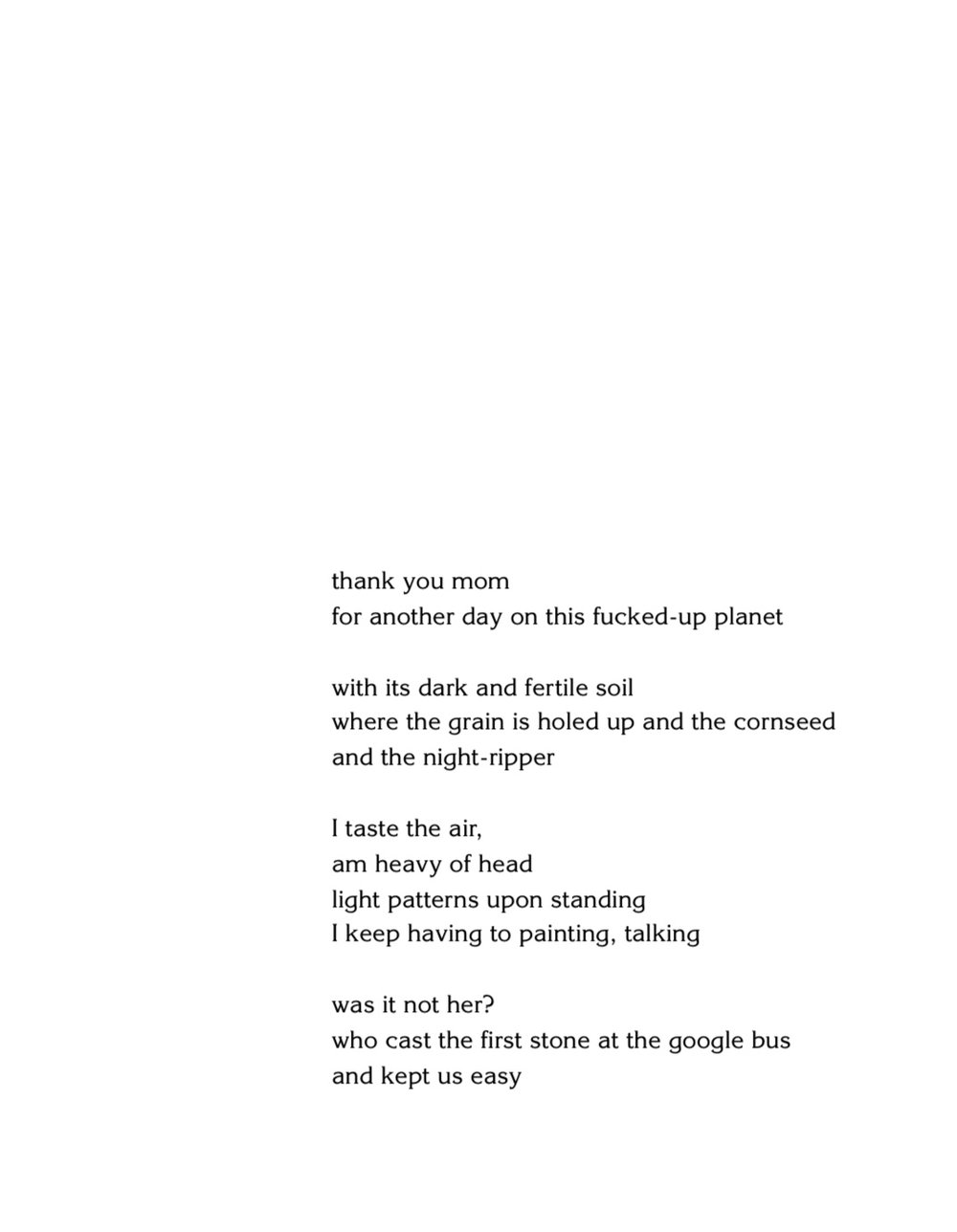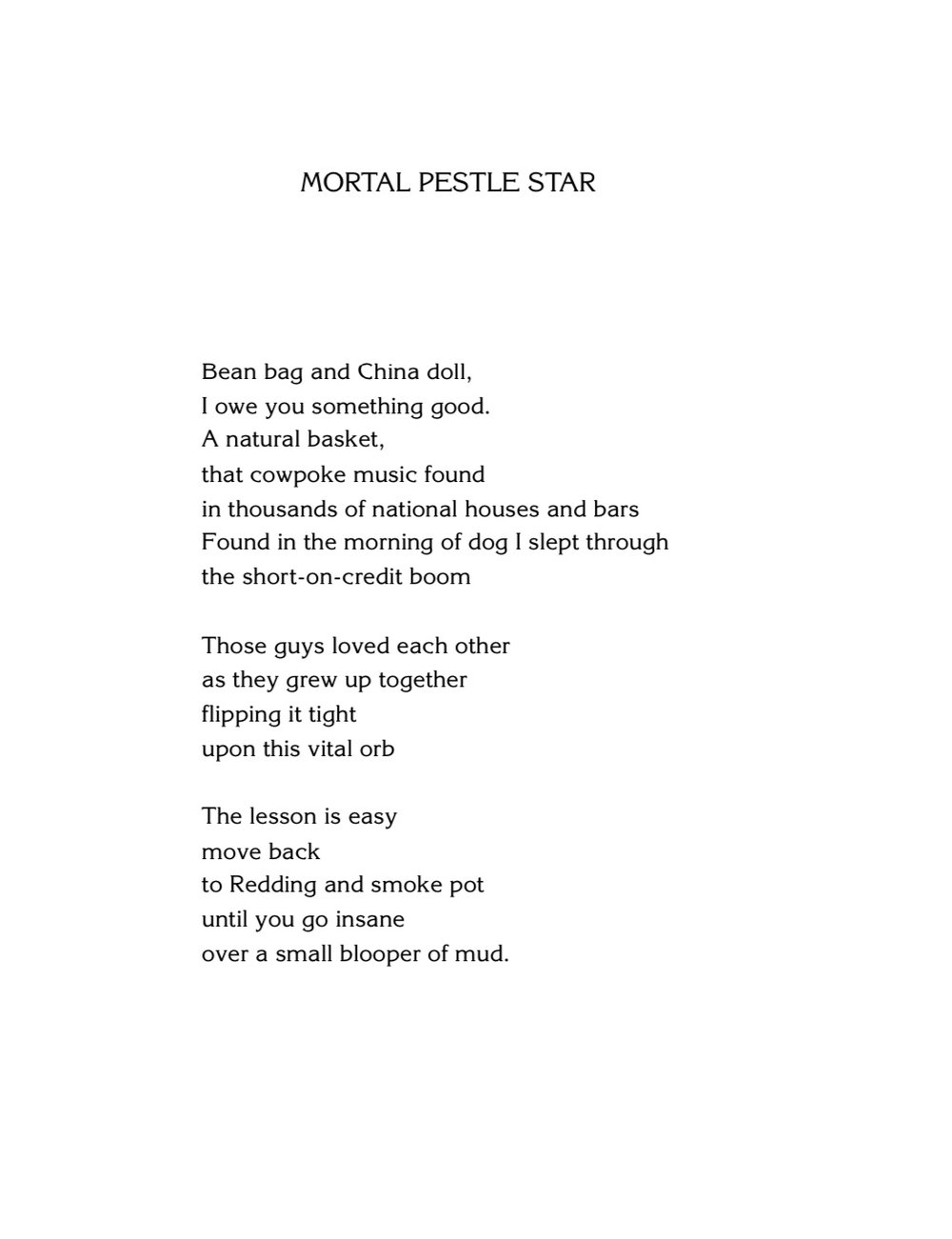 Wry n.11 / "Your Free!" is the third collection of writing from young California based artist & poet, Mac Katter. His earlier two self-published works are amongst my favorite chapbooks of the last half dozen years or so; "Pots" (2017), which compiles a series of works & images originally distributed via Craigslist postings, and "Grass Valley" (2018), a super funny and occasionally disturbing portrait-of-place via suite-of-poems based off area police blotters which almost reads like some sort of Northern Californian poetic burn-out version of Thomas Bernhard's "The Voice Imitator".
"Your Free!" continues to mostly take a look at contemporary Northern California, its fringe environs and inhabitants. Full of poems that could be transmissions from the community bulletin board of your local natural foods co-op, or which sift through the post Age-of-Aquarian spiritual detritus our boomer forbears have left us to deal with. While reading like a collection that could of come out of the Bolinas poetry scene of the 1970s, Katter's nevertheless very modern vision turns a jaundiced yet affectionate eye onto youth on the loose at the end of the Anthropocene.
Wry n.11 / 28 8.5 x 11" pages / saddle stitch binding / cardstock covers / opaque white inners / Published in an edition of 100 copies